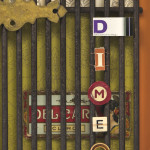 Our maiden SCRAP Program, Santa Cruz Recycled Art Program, in Santa Cruz involved gleaning from our local refuse center on Dimeo Lane and creating art which then hung in the R. Blitzer Gallery. This was an incredible exercise as it forced me out of  habits I'd acquired; I feel my art changed for the better, making it more interesting, more rich. The show was a huge success for all and I really look forward to seeing where and who it takes us into the future. The cause is something I hold close to my heart; re/up-cycling is so important. Please view this work and think on how you can be in the world in a kinder, gentler way. Trash is beautiful.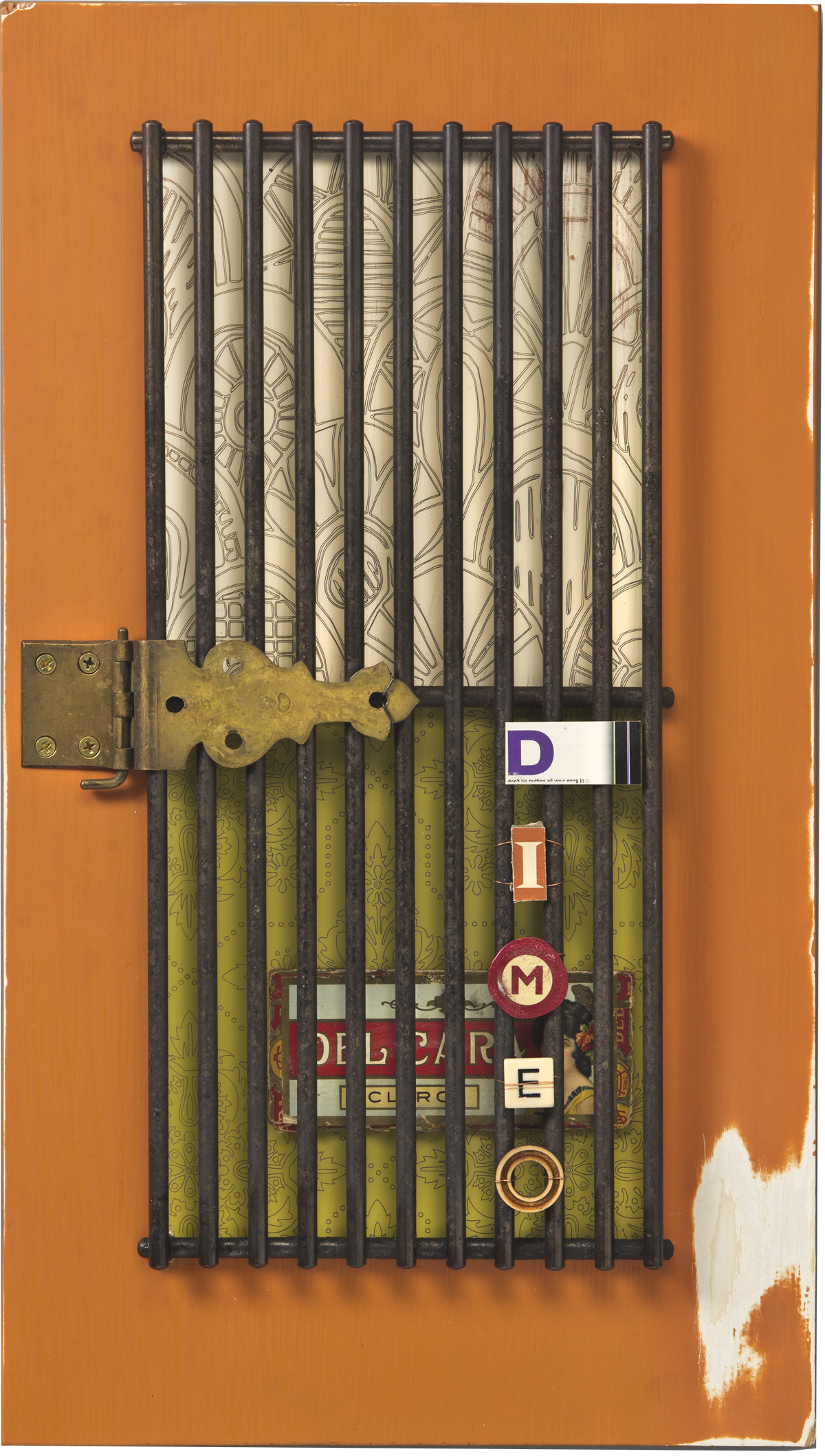 On Dimeo Lane 14 x 26
iron grill, brass and mixed media on painted and lasered 3/4″ plywood board
SOLD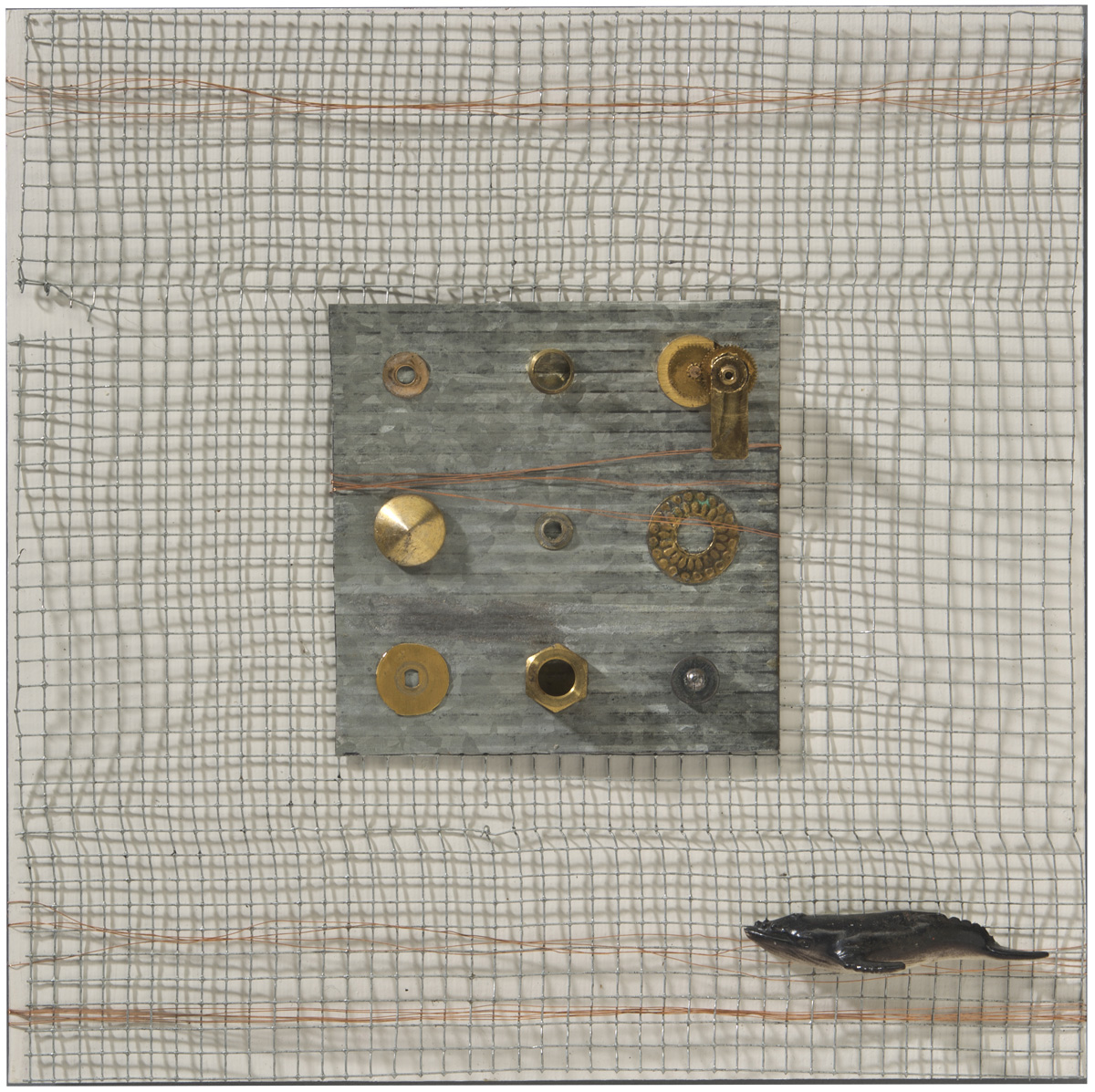 Where Do They Go? 11 x 11″
wire assemblage on 3/4″ painted board
$210.00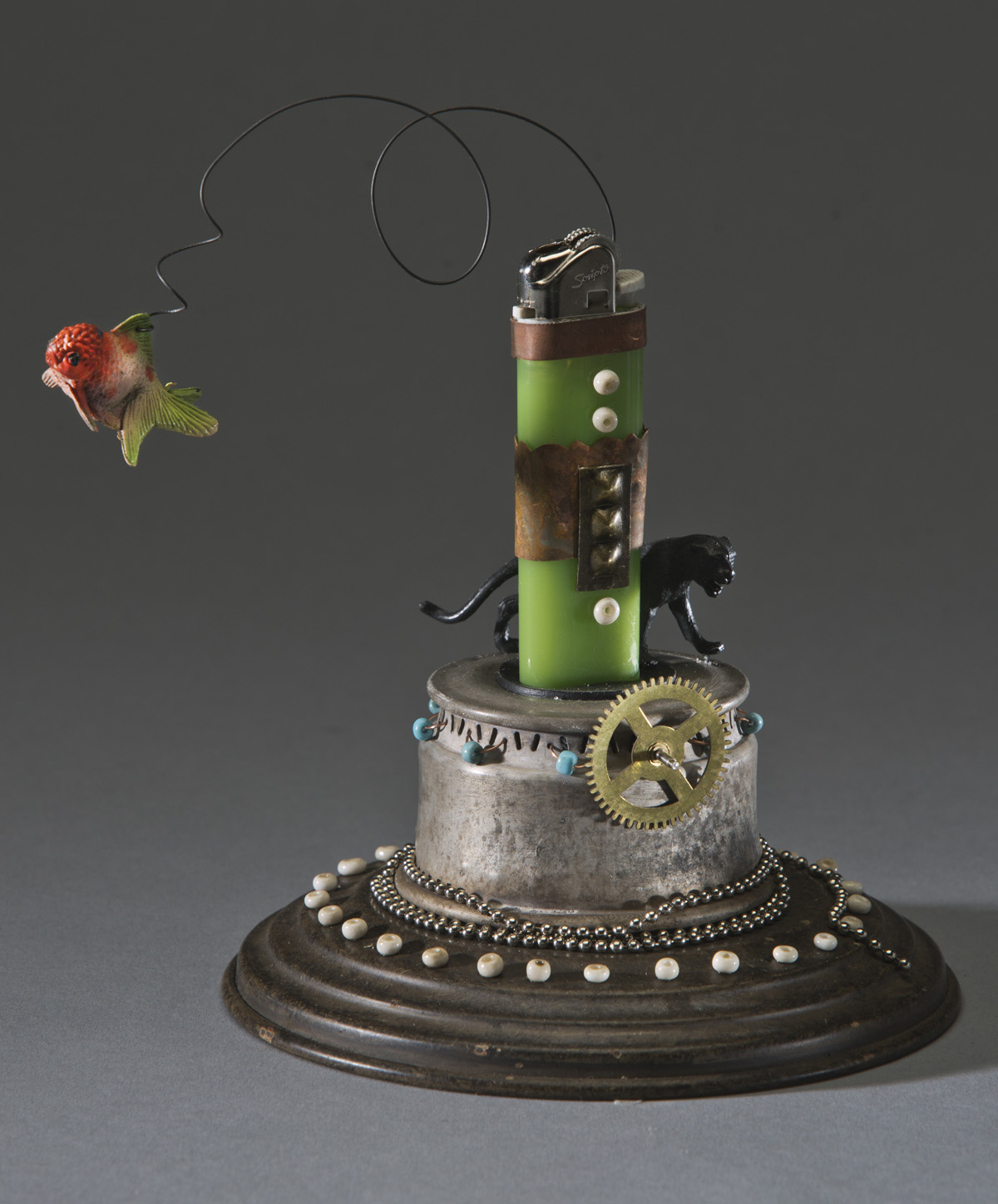 Cat Walk 5 X 6″
Metal and zippo lighter assemblage with beads and a fish!
SOLD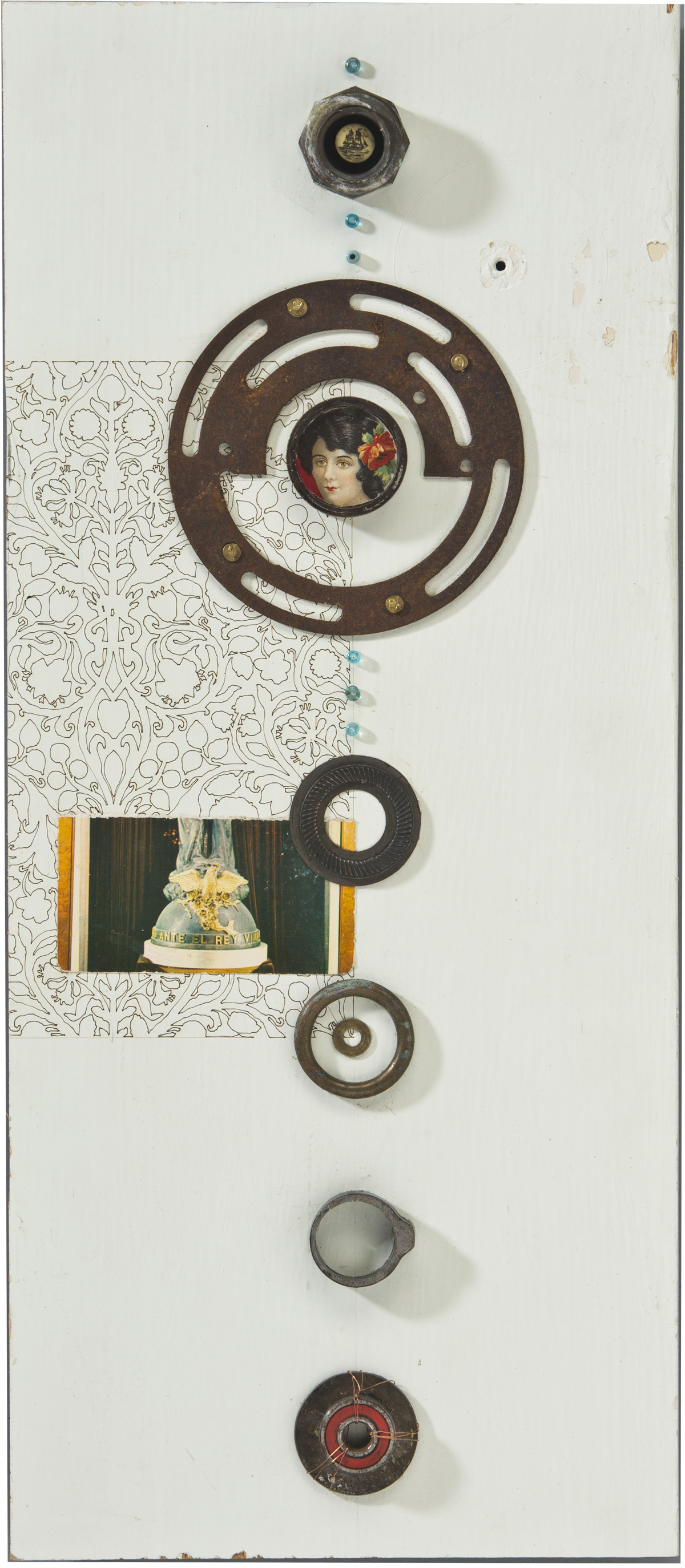 The Lady and Her Ship 8 x 17″
metal and paper assemblage on lasered and painted 3/4″ wood cupboard
$165.00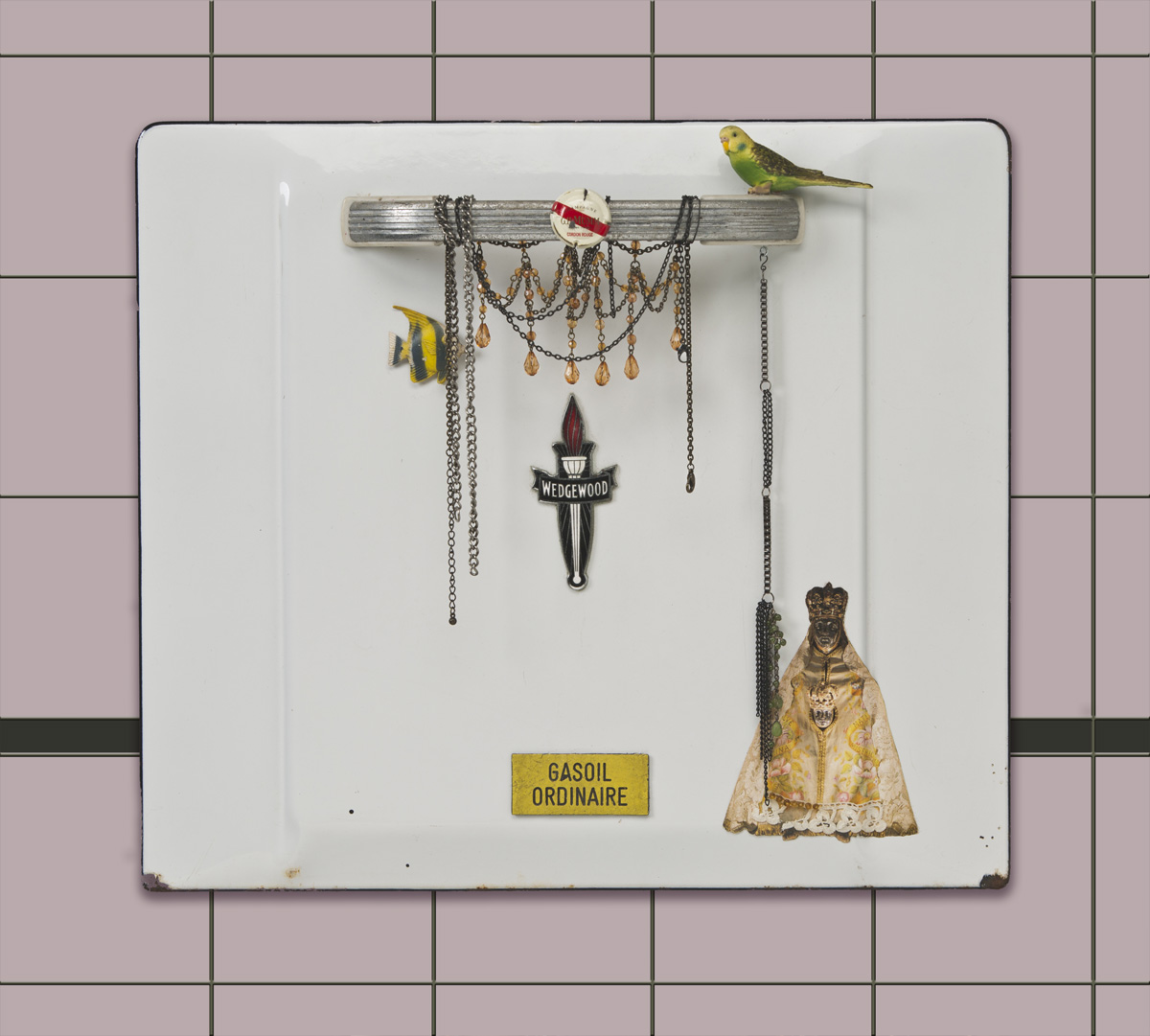 The Great Dimeo Baking Show 18 x 22″
wedgewood stove front with jewelry, paper and animals on painted, lasered board to resemble tile
SOLD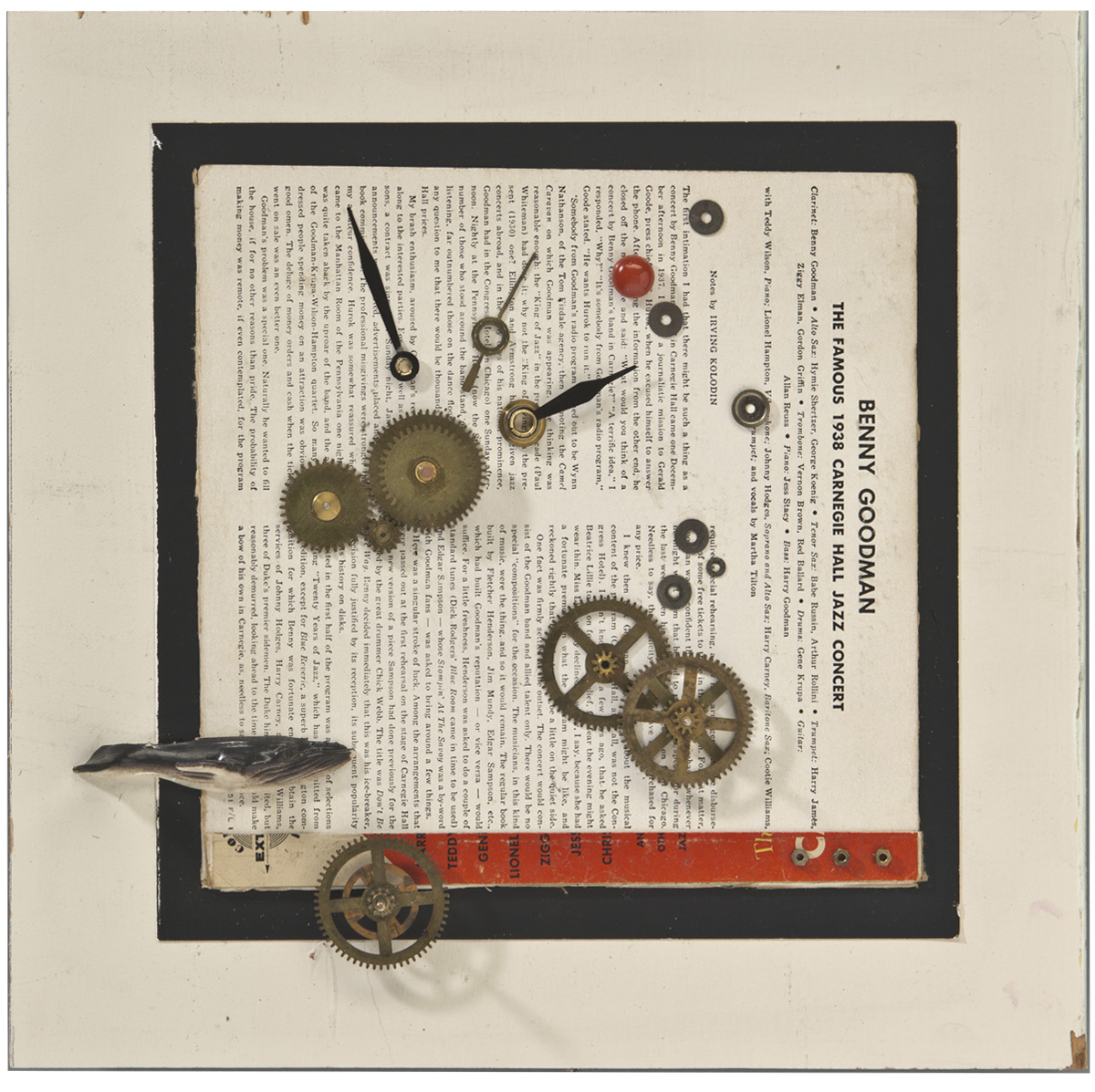 Jazz Hands 10 x 10″
watch parts and 45 cover on painted wood
SOLD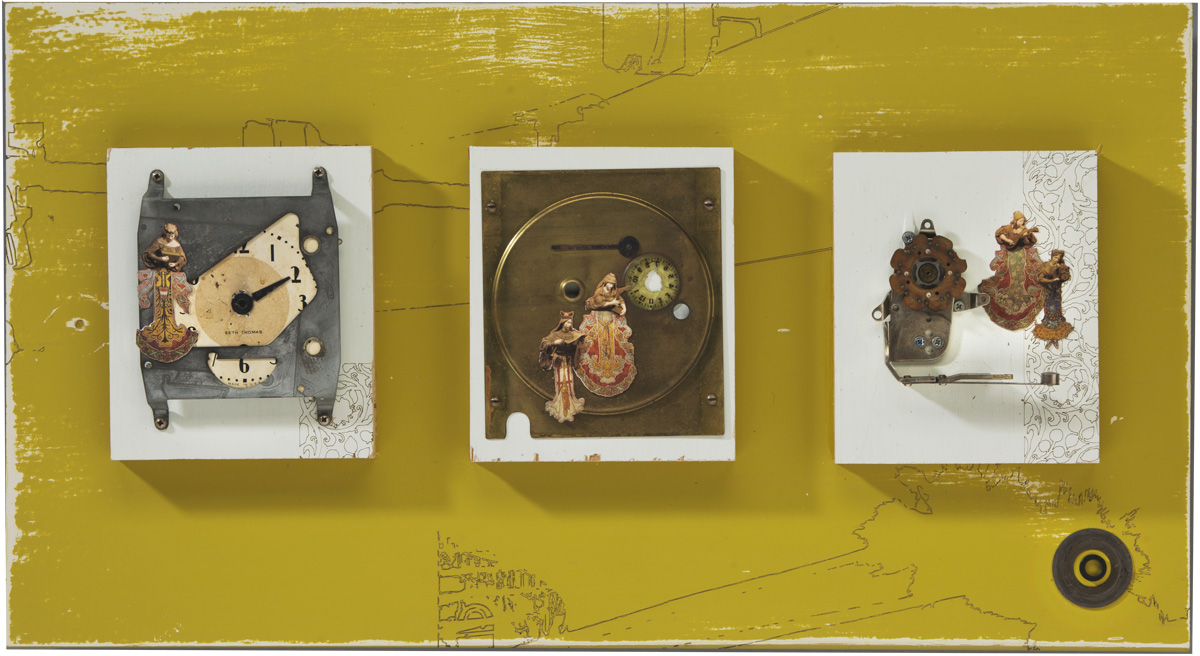 Time for a Change 12 x 22″
clock parts and paper on painted 3/4 plywood board
SOLD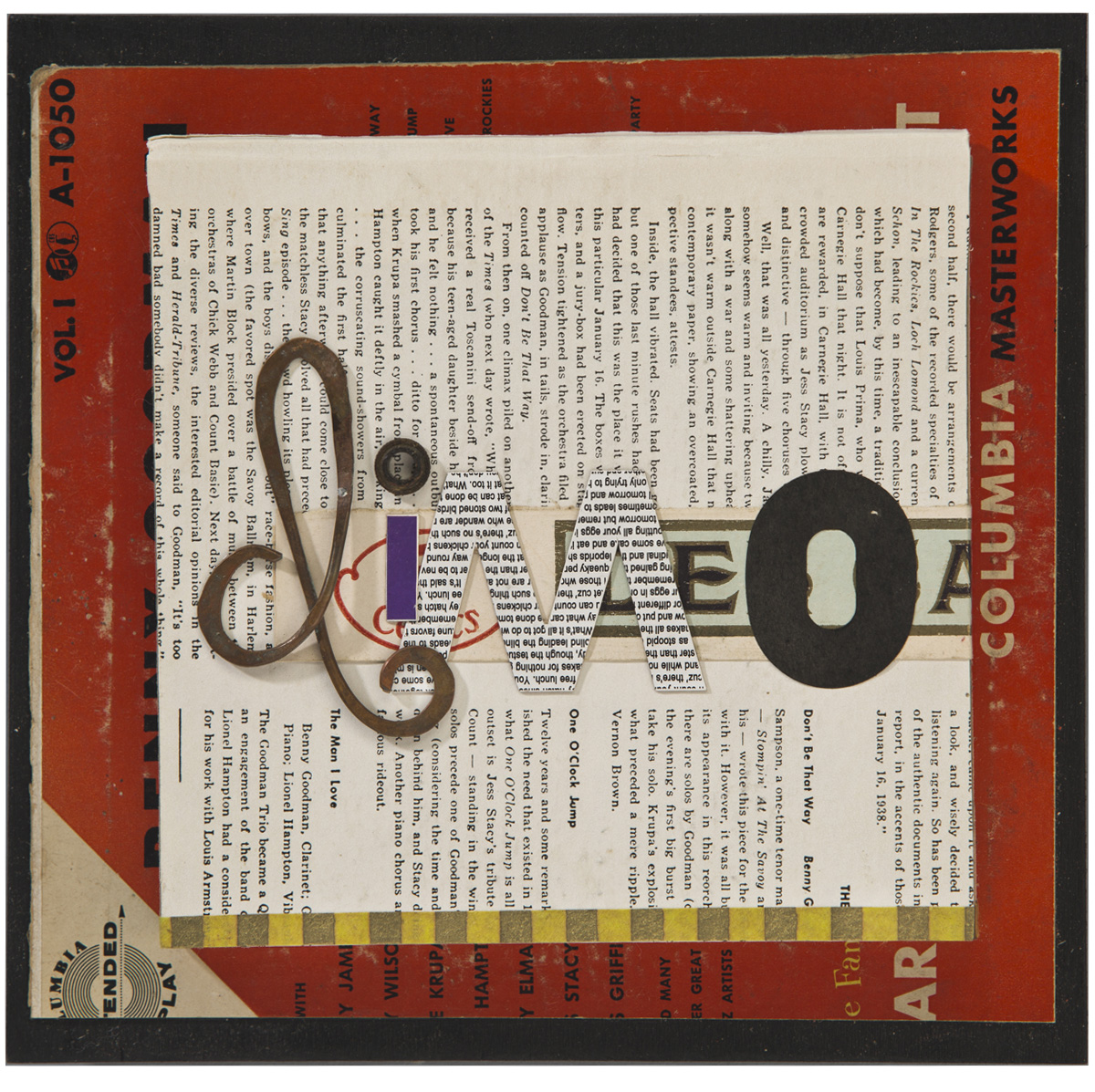 On Dimeo Lane 7 x 7″
wire and paper with 45 cover on painted 1/4″ plywood board
SOLD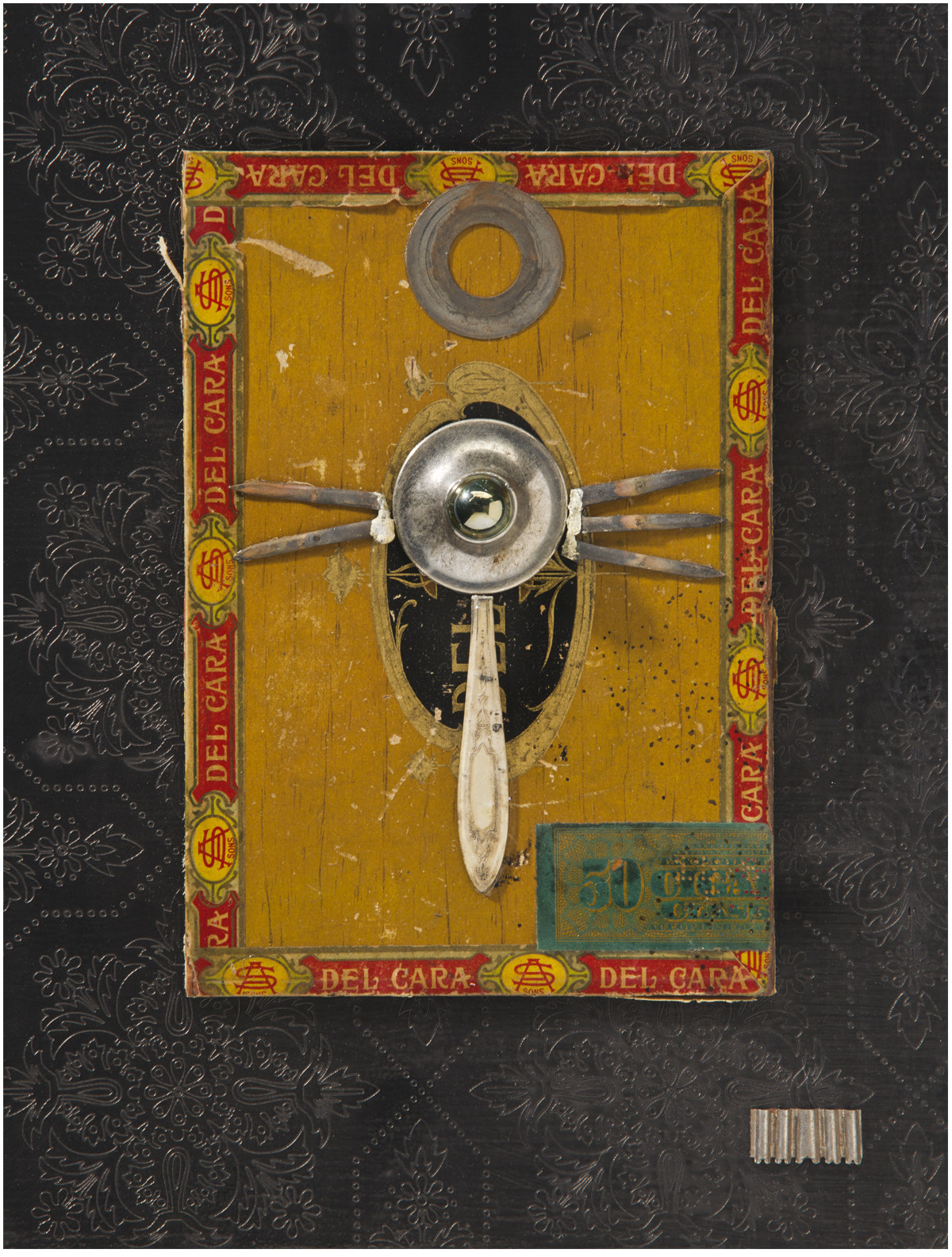 Cuban Trash 10 x 12″
lacquered cigar box top with silver and marble on lasered, dyed 3/4 plwood board
SOLD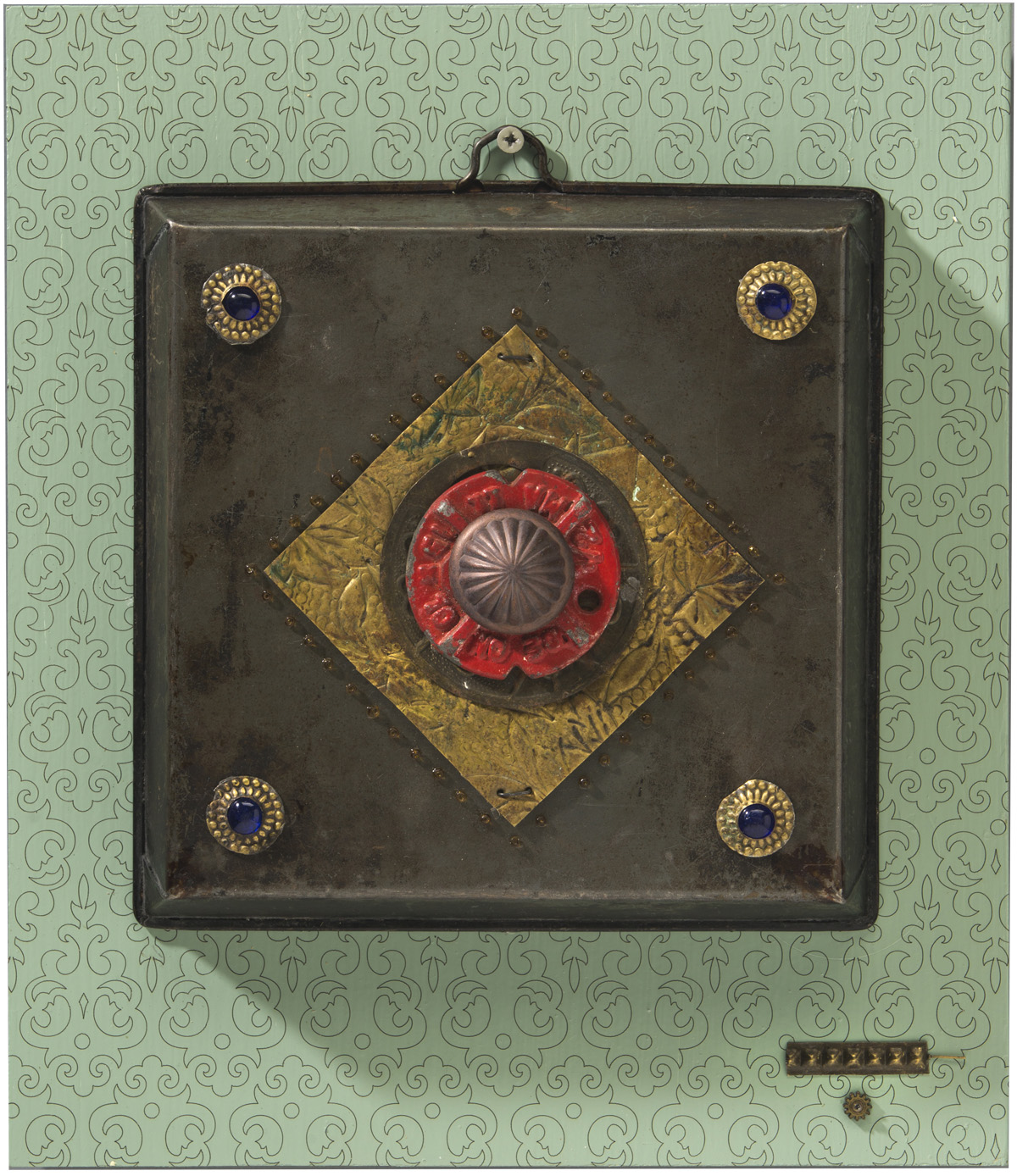 The 9×9 Brownie Pan 12 x 14″
inverted metal baking pan with brass and metal assemblage on lasered, painted 3/4″ plywood board
SOLD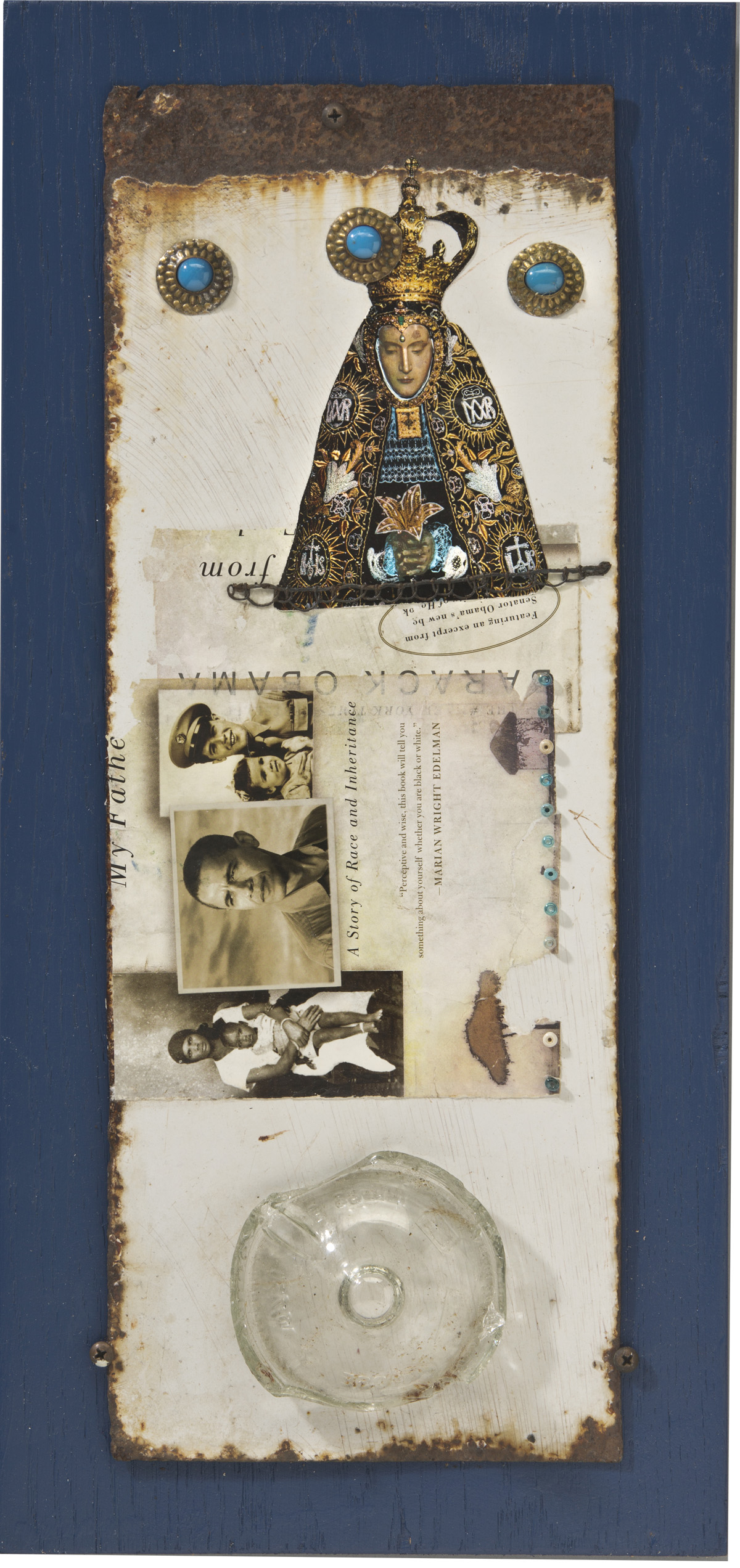 Pray We Pay More Attention 9 x 19″
brass, glass and paper on rusted metal mounted on 3/4″ painted plywood board
SOLD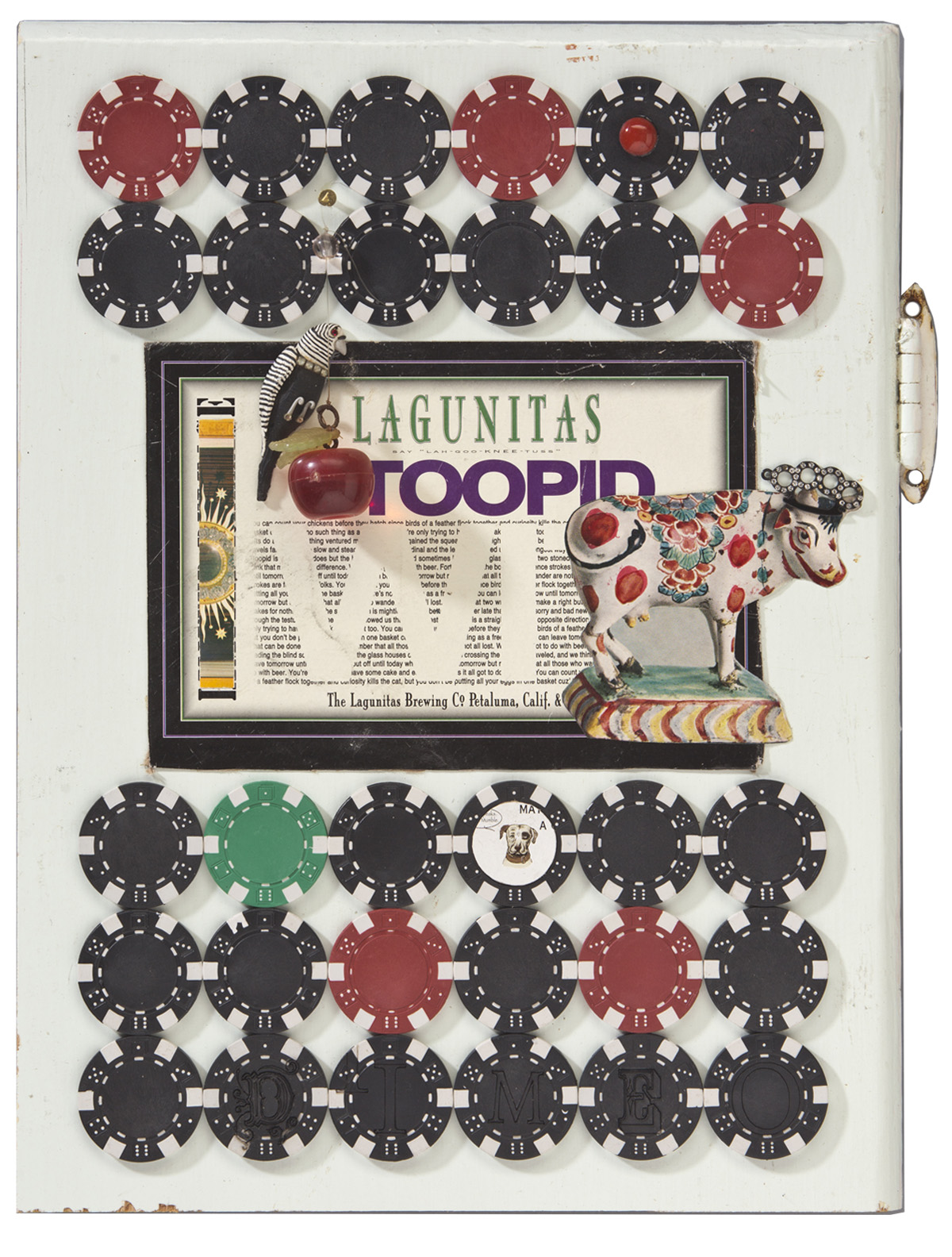 Stoopid Cow 11 x 15″
poker chips, paper, vintage plastic fruit on painted 2/4″ wood cupboard
SOLD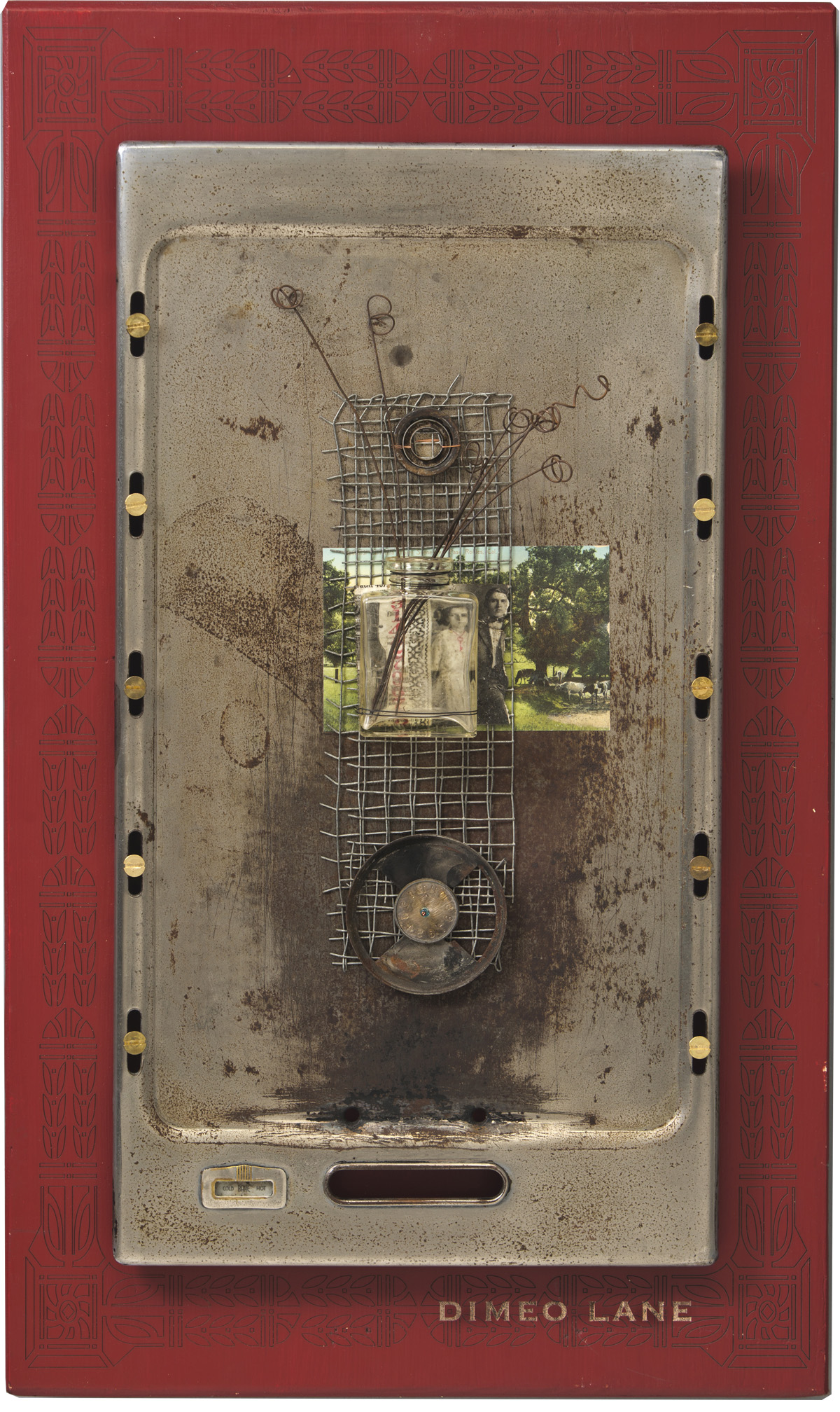 Pancakes and Tequila 16 x 27
iron griddle, glass and metal assemblage on painted, lasered 3/4″ painted plywood
Donated to the Santa Cruz Recycled Center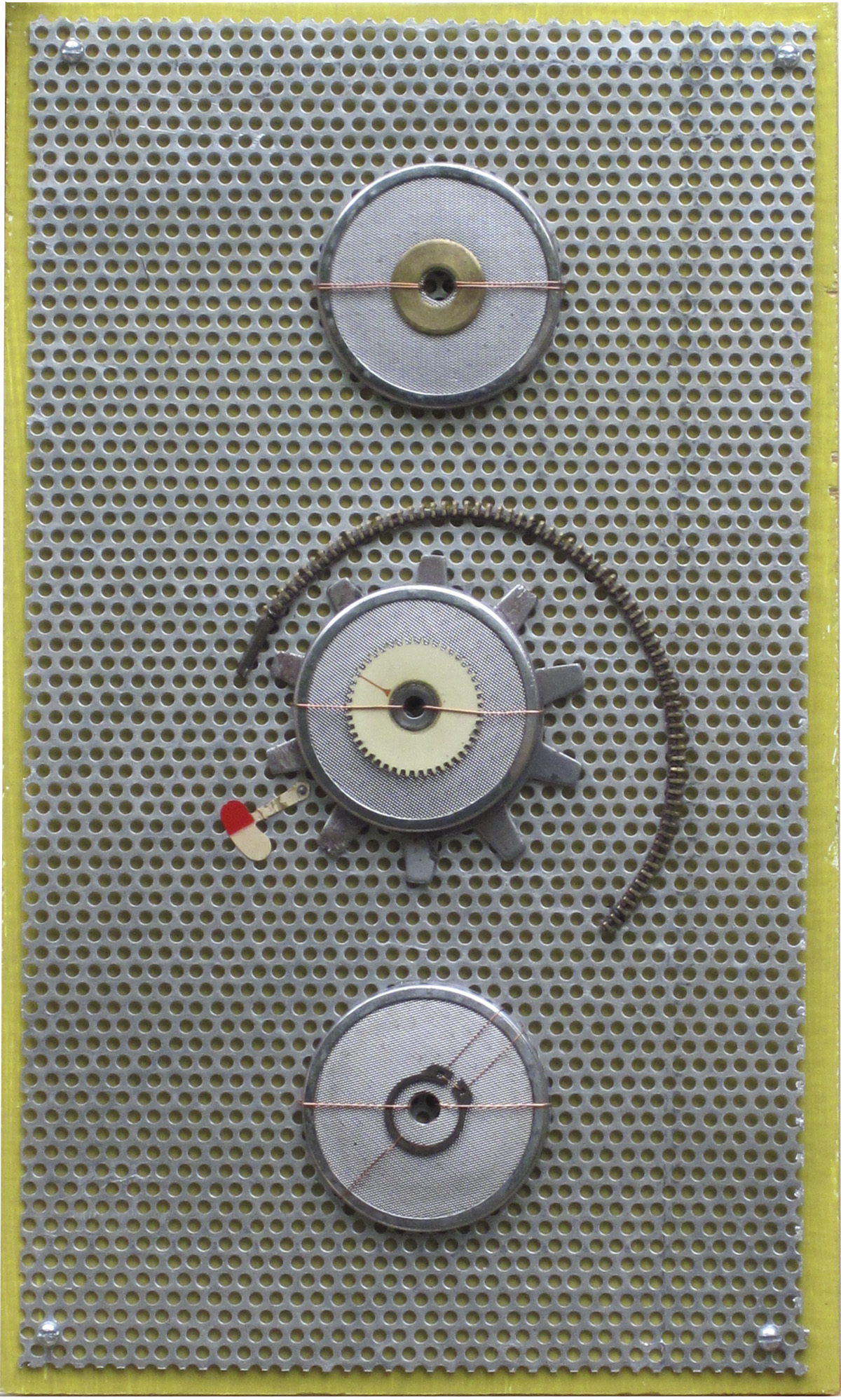 Time for Coffee 12 x 19
painted 3/4″ wood with metal, espresso filters, clock parts, wire and zipper
SOLD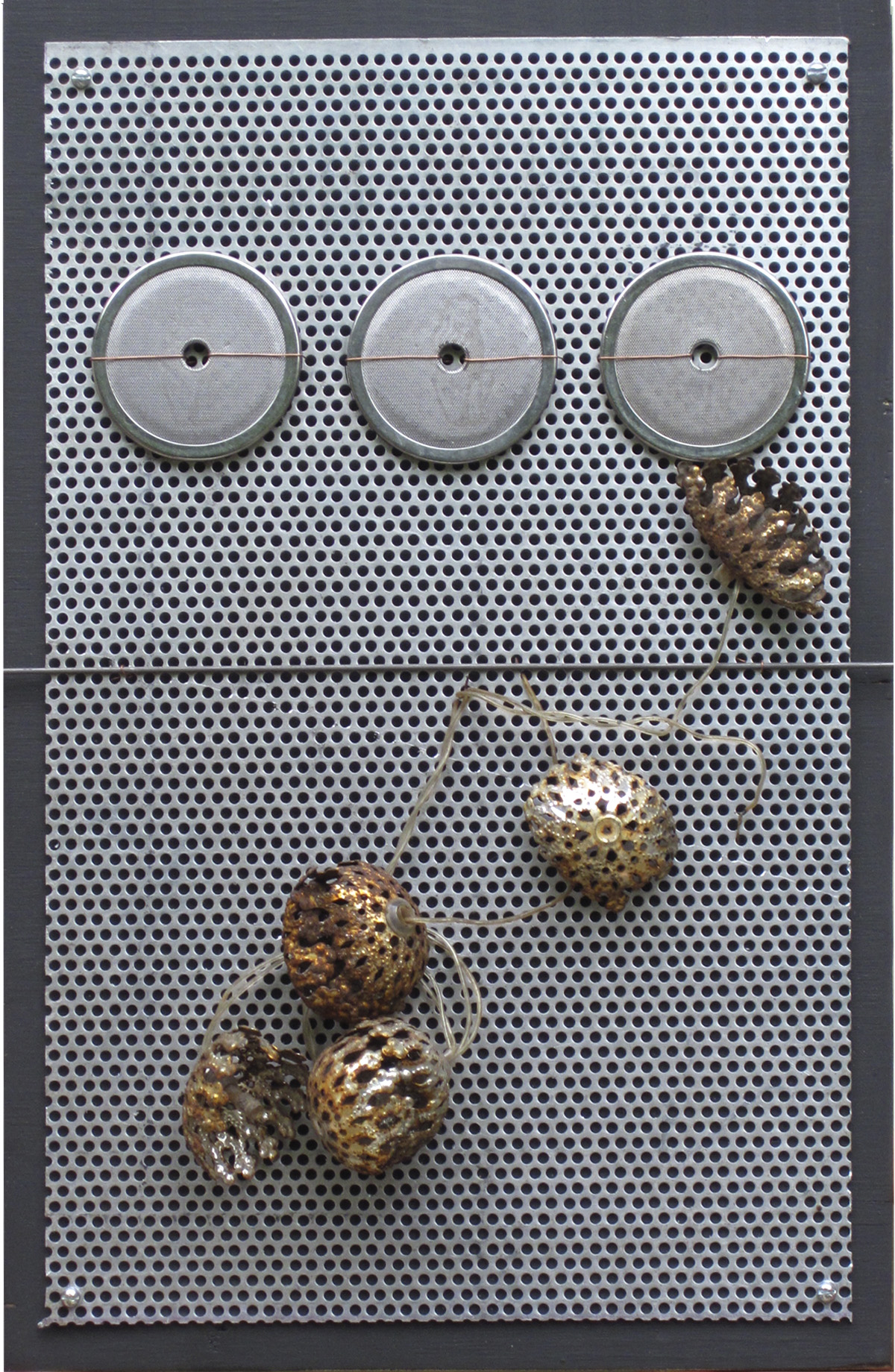 That Was Then 12 x 16
painted 3/4″ wood with metal, espresso filters, metal ornamental lights and wire
SOLD